Welcome!
I am an author, a psychic medium, known as The Latina Medium, and a sarcoma—a rare and orphan cancer— survivor.
I look forward to sharing my story with you.
I am the Founder, Board Chairman and President and "face" of Artz Cure Sarcoma™ Foundation, a non-profit foundation I created in 2015 along with my husband, Nick, following my own sarcoma diagnosis.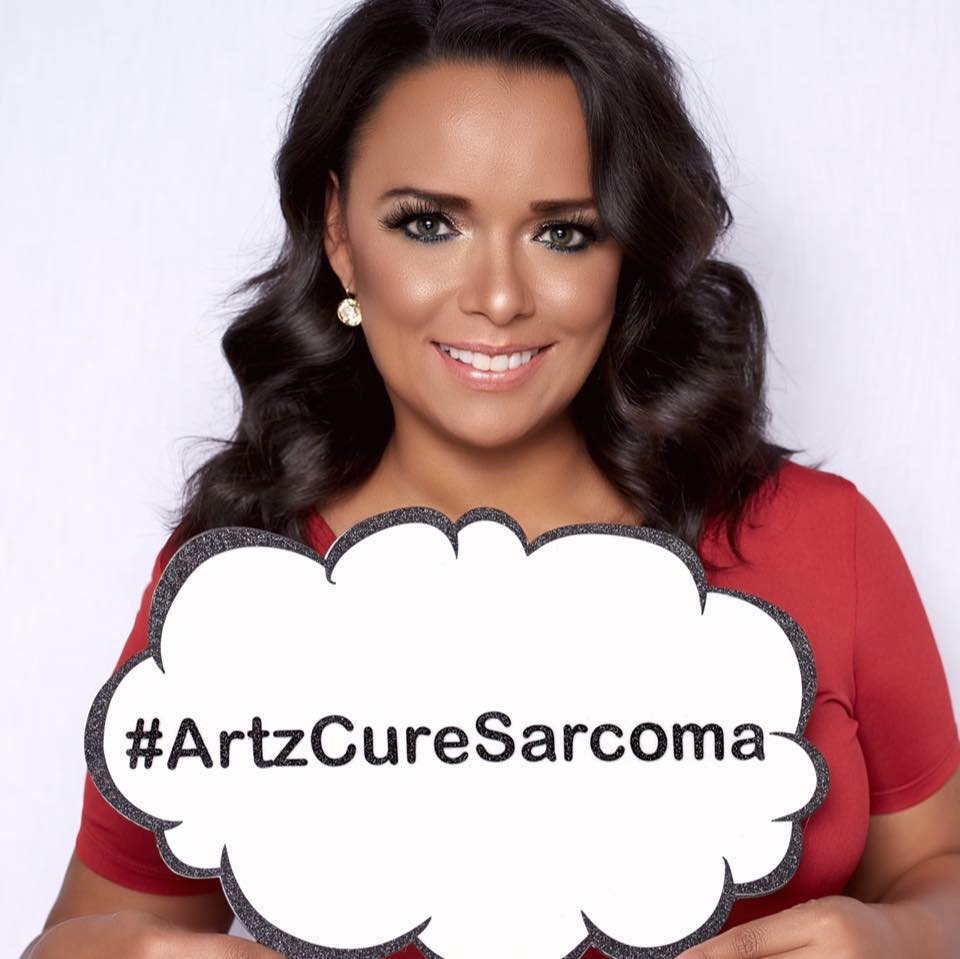 Shocked and appalled by the lack of sarcoma awareness, high number of misdiagnosis and lack of treatment options, as a former advertising & marketing senior executive, known for revitalizing numerous Fortune 500 brands, I decided to use my media expertise and advertising business know-how to create awareness and raise research funds to fund treatment options.
My aim is to change how sarcoma is viewed.
My ultimate goal is to fund research to develop chemotherapy drugs for this cancer because they currently do not exist in the United States.
On April 5, 2016, the one and only, Adele called me up on stage at her London concert. Adele gave me the opportunity to be one of the first global voices for sarcoma patients. In addition, I have been the subject of many articles raising awareness for this cancer around the world including the USA, the UK and my native Puerto Rico.
In 2016, I was named one of People En Español's 25 Most Powerful Women for my restlessness activism and breaking barriers.
On April 2017, I signed an international book deal
with globally renowned publishing company Atria Books, a division of Simon & Schuster.
I am thrilled to share with the world my inspiring story of soaring highs and profound lows, and the sarcoma diagnosis that changed my life forever.
My memoir, So Much More in English and in Spanish Muchísimo más is available now in bookstores.
In 2018, I surprised the world by confessing a lifelong well-kept secret: I am a psychic medium!
In January 2018, three days after my 45th birthday, I met renowned psychic medium MaryAnn DiMarco for the first time for a one-on-one reading.
Before the reading even began or I said my name to her, MaryAnn immediately started to repeat over and over:
"You are a medium, you are a psychic. Oh, I love reading psychic mediums. Are you finally going to accept that you are a psychic medium and not resist it?"
While the purpose of the reading was mainly to connect with my relatives, dear friends that had passed and tap into my future as an author, hidden very deep inside I was unequivocally seeking affirmation on my lifelong psychic medium suspicions from an expert.
MaryAnn brought me face-to-face with my gift for the first time in my life. It was impossible to deny it any more.
After many years of soul searching for my life's purpose, for that "aha" moment, I decided to completely embrace it and accept my intuitive aptitudes as a gift from God with abundant gratitude.
Since I was five years old, I recall connecting with the spiritual world, through sensing, smelling, hearing and writing. My first encounters were with imaginary friends and always feeling the presence of a guide. When I was 17 years old in Puerto Rico, I had a premonition of being in an accident. Ten minutes later, I was inexplicably involved in a car accident. It happened a second time when I was 29 years old, this time on a Southern California highway.
I have always known that I was strangely different than everyone else.
There were an array of instances when I felt I didn't belong, and often times had the feeling of an overwhelming and incomprehensible belief about the right course of action to take or how much to trust or not trust certain people.
In October 2013, I experienced my second full-on, in living color, apparition
of the former owner of the home in which I now reside. My husband and I were told the apartment was being purchased from an estate because the owner passed while running on the treadmill at the nearby gym from a sudden heart attack. Through seven subsequent back-to-back apparitions of this man, I uncovered the true nature of the owner's death. These apparitions once again corroborated my unique abilities, which for my entire life I tried to suppress out of fear causing me great anxiety.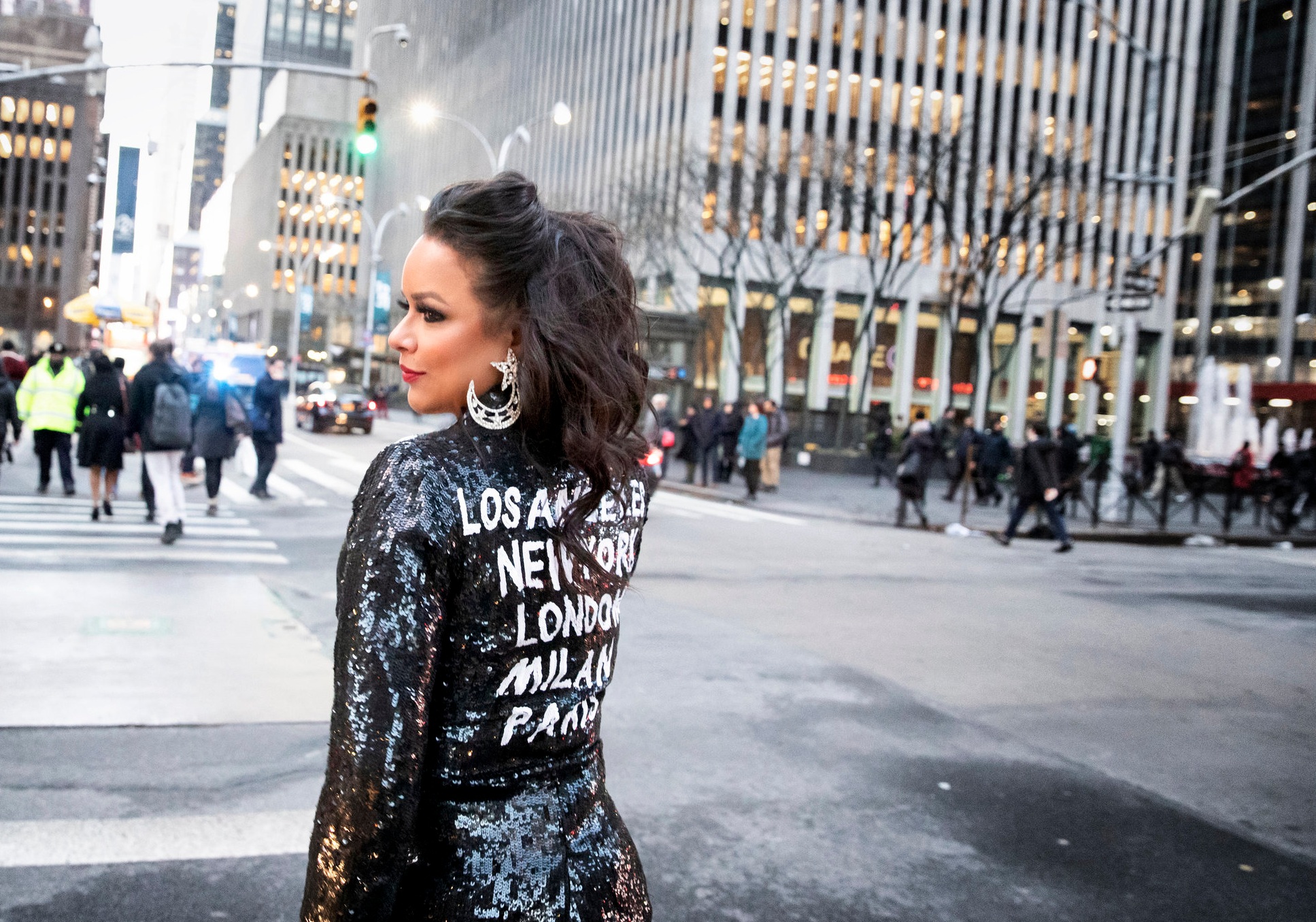 Growing up in Puerto Rico, I didn't know anyone who was a medium, nor I would had been allowed to be near someone who was a medium. I wouldn't have been allowed to pursue it either, due to the strong Catholic religious formation and belief system in my family. After three months of this man appearing in my apartment, I took one of the biggest steps in my life, confessing to someone for the first time ever. I admitted it to my beloved husband, who was super understanding, and—better yet— believed me.
In February 2018, I visited Pat Longo, a healer, spiritual teacher, and mentor to Theresa Caputo, MaryAnn DiMarco and many other reputable mediums.
Pat performed a transformative healing on me. The next morning, I was able to channel spirit with an overwhelming increased perception, precision and clarity. Both Pat Longo and MaryAnn remain instrumental in my psychic mediumship voyage.
I have never felt more peace and happiness with who I am. I am free. I am me. And I finally found where I belong!
Since July 2018 I have appeared on many television shows in the U.S. including Telemundo Network's Un Nuevo Día and Univision Network's Despierta América, radio shows across the USA as the first medium on U.S. Spanish-language and Latin American countries' televisions. I routinely do readings for celebrities, rare and fine wine producers/owners, top world renowned Michelin stars restaurateurs, and CEO's from diverse business backgrounds.
I am the first psychic medium ever to read a LIVE Hispanic television audience!
I am laser focused on being the conduit to reconnect you with your loved ones through my clairvoyance, clairaudience, and clairsentience capabilities.
My desire is to bring closure, clarity, validation, and guidance to your life.